Art Design Resources is a professional art consulting firm that has been in business since 1988.  Its two partners, Antoinette de la Espriella and Anthony Joseph Ruiz have a combined experience in the fine art and custom framing industry of over 50 years.
ADR has assisted many corporations establish and maintain their corporate collections; commission site-specific art for unique locations; produce and curate art exhibitions in its own gallery or alternative spaces.
Over its 21-year history, ADR has collaborated with designers and private art collectors on commercial and residential projects ranging from 100 to over 3500 pieces of artwork.  With each project, we create a unique art collection, which meets their specific requirements.  From Healthcare to Hospitality, small companies to multi-national corporations, ADR has participated in the selection, acquisition, and installation of artwork in over 5 million square feet of space.
Our reputation for having the ability to come up with innovative solutions, exceptional performance, and professional service has helped ADR meet the changing needs of a very diverse clientele.  It is for these reasons that such companies as Little Company of Mary, Raytheon, Princess Cruises, the Green Bay Packers, and the New York Yankees, among others, have benefited from our expertise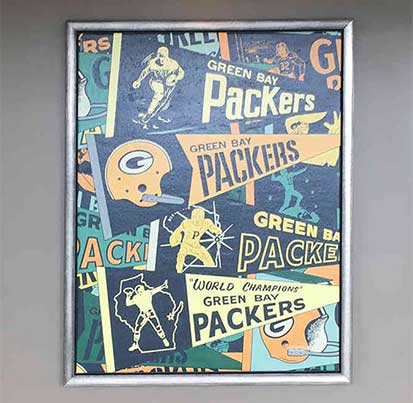 WHO WE ARE
The standards we set for our company
Art Design Resources strives for a long-term commitment in establishing the best possible relationships with its employees, industry peers and, most importantly, its customers.
Our goal is to provide superior customer service, which is the ultimate cornerstone when building lasting business relationships.  We will continue to do our best to be one of the leading companies in the industry, providing our clientele with the most up-to-date services, in the most comfortable and accommodating environment.
ADR fully stands behind its products, innovation, creativity, dedication, and cumulative knowledge of its employees to achieve the highest in customer satisfaction.
What art means to us
We define art as the use of surroundings and accessible means to manifest an inspired vision to produce human creativity.  The productions of human creativity are meant to add an unparalleled dynamic to our culture and our way of life.  Art is cause for a creative chain reaction that can evoke a myriad of feelings and emotions in each person who happens upon it.
Schedule a Consultation with us