How to Become an Art Collector
When talking about art collections, you may want to start at the top with a piece by someone well known or recognizable. If you have a true appreciation for art, we suggest focusing on what you like and what speaks to you. We've been asked how to become an art collector by many in the past and we always answer the same way – start with what you're a genuine fan of. By selecting pieces you actually enjoy, you are one step closer on being an art collector. Still not sure where to begin? We've put together a few tips to help get you started.
Start Local
Every major (and not so major) city has art fairs where local artists display their proudest work. You'll be surprised at what you can find at one of these – from ready to hang photographs or beautiful mixed media, you will find an array of selections. Art fairs are also a great way to speak to the artist one on one and get to know who they are as a person. If you're lucky, you may even get the full story behind their latest piece.
If you aren't familiar with any art fairs in your area, consider travelling for a famous art show like Miami's Art Basel or The Armory Show in New York.

Find Artists Using Instagram
Almost every artist out there is utilizing Instagram to showcase what they are working on and attract new fans. We are constantly posting on Instagram to give a closer scope at what we're up to on a regular basis. Following artists through Instagram is a great way to understand their process and keeps you in the loop for upcoming exhibitions or shows.

Support Up and Coming Artists
A great way to start an art collection is by purchasing art from emerging artists. This could even mean artists that are still in school and have yet to be noticed by the masses. Not only does this support an artist when they need it most – but it's highly rewarding to know that you have an original piece by someone who is just starting.
Create Your Own Rules
Some of our favorite pieces stray far from what the "normal" piece of art is. Choose art that speaks to you and stimulates you and don't worry about what others may think. Art may be displayed for everyone to see but it is extremely personal. As long as the art you're purchasing says something to you – that's all that matters.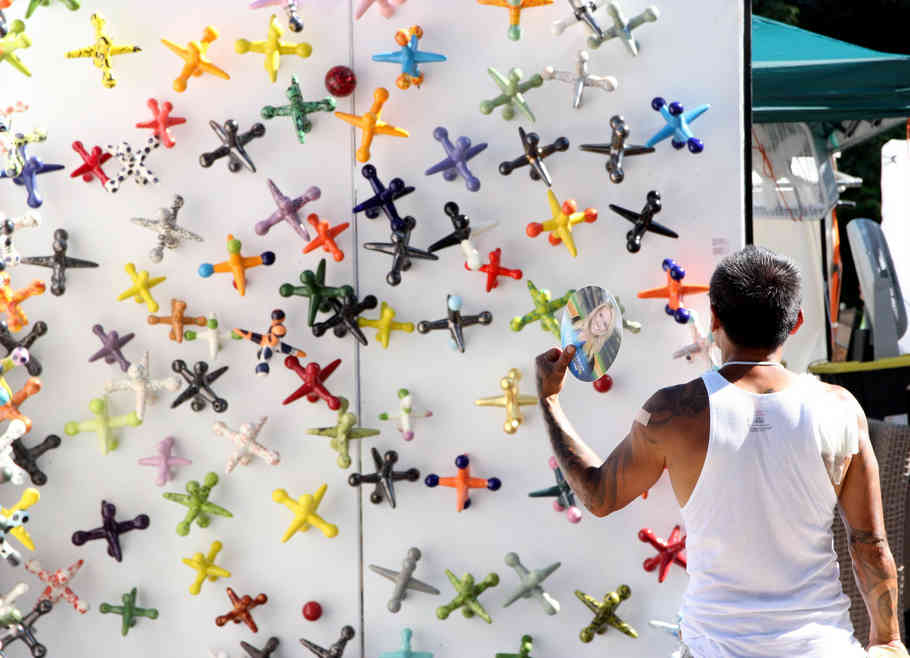 No matter where you set out to get your first piece, remember that your collection should always mean something to you. Try to stay away from what "matches" or the color scheme in your home. How to become an art collector is fairly simple – just trust your gut and your collection will speak for itself. If you need some inspiration, take a look at some of our projects that we've worked on.